As a member of your HOA's board of directors, you have a big responsibility of sustaining and managing the neighborhood. This is why many boards hire firms offering HOA management in Baltimore to make things easier for them. A firm that offers HOA management in Baltimore can assist board members in fulfilling their responsibilities and completing their obligations and tasks.
A company providing HOA management in Baltimore can manage your HOA's finances and provide maintenance and accounting support for your association. Here are more reasons why your board should hire a firm that offers HOA management in Baltimore.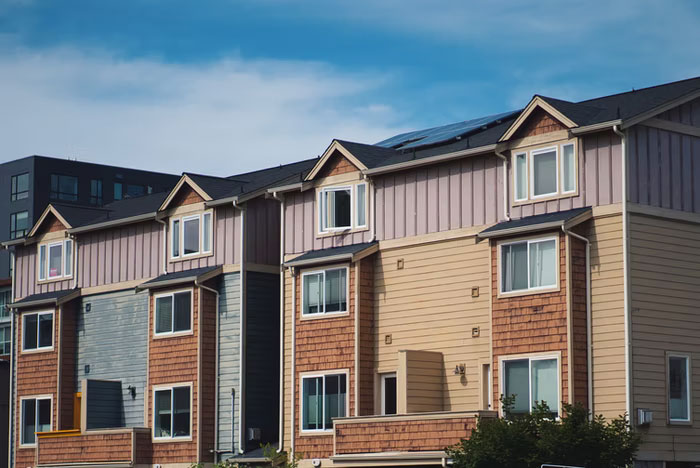 HOA Management in Baltimore Will Save You Time and Effort
Board members are volunteers and many of them have families, careers, or other interests that can prevent them from properly managing the association at all times. For this reason, it's important to hire a company providing HOA management in Baltimore. While every contract is different, many firms offering HOA management in Baltimore can lighten the board's burden and provide them peace of mind.
A company that provides HOA management in Baltimore can help board members save time and effort by managing the overall operations of the organization. A firm offering HOA management in Baltimore is also in charge of preparing contracts and other financial collections.
HOA Management in Baltimore Will Maintain a High Level of Community Appeal
Maintaining the orderliness and aesthetic appeal of a community depends on the help of vendors who specialize in various types of maintenance services. One of the benefits of hiring a firm offering HOA management in Baltimore is the access to their broad service provider network.
A company providing HOA management in Baltimore will be able to connect your community with trustworthy vendors who can deliver top-notch maintenance services. These may include gutter cleaning, exterior or interior painting, and plumbing repair.
HOA Management in Baltimore Will Provide You Valuable Connections
Managing a successful HOA is a team effort that requires the collaboration of a number of highly qualified service providers. Fortunately, many companies providing HOA management in Baltimore already have relationships with reputable contractors and vendors that can assist the board in carrying out its responsibilities.
You can trust a firm that offers HOA management in Baltimore to develop connections, solicit bids, and manage contracts for your community. In case you need legal help, firms offering HOA management in Baltimore can also assist you.
They can guide you because an experienced company that offers HOA management in Baltimore is familiar with laws and court opinions. Even if they are not immediately familiar with the legal matter at hand, a company providing HOA management in Baltimore will have access to relevant resources and expert contacts.
HOA Management in Baltimore Will Help You in Putting Up HOA Systems
It is important for HOAs to set up the right processes for managing day-to-day responsibilities in the organization. Companies that offer HOA management in Baltimore can help you establish these systems.
A firm that offers HOA management in Baltimore has the necessary experience to implement various aspects of your needed information systems. These products that can be contributed by a company offering HOA management in Baltimore include major software and devices.
Companies providing HOA management in Baltimore can save you a lot of money because they have established procedures and technology providers. With the help of a company offering HOA management in Baltimore, your community will be able to operate faster and more efficiently.
Contact Us for HOA Management in Baltimore
West Property Management offers a wide range of services that involves HOA management in Baltimore. Some of our services include property inspections, financial management, and legal issues management. We specialize in townhome, single-family, and condominium HOAs.
West Property Management also has an online portal that association members can access 24/7 to make payments, read vital documents, and engage in open dialogue with other HOA members. Call us today to learn more information about our services.
Enjoy Complete Property Management Services
Owning a rental property, whether it's an individual unit or a condominium, is a rewarding experience. However, many people find that managing it is time-consuming and challenging. If you don't have the resources needed to maximize the profit from your investment, you risk wasting its potential. To help avoid this from happening, you should enlist the help of a professional property management company.
At West Property Management, we value every property that we handle and wishes for its success the same way that you do. That's why we offer complete management services to rental properties regardless of the size. We represent over 1,500 properties and manage over a billion in assets. You can rely on us to take care of your unit, so you can focus on what matters to you the most.
HOA and Condo Management
If you're struggling to draft and enforce rules to maintain the appeal of your neighborhood, our team haws you covered. We work closely with the board of directors to support and implement their decisions.
We understand that each client is unique. That's why we provide tailored services to meet the needs of both the homeowners and the association. Here are some ways we can help you:
Financial Management
You can rely on us to help you with tasks like, establishing and maintaining separate reserve accounts and collecting dues from members. We can also assist you with drafting monthly management financial records, and annual budgets.
Insurance Management
It's essential that your community, association, and the board members are protected against legal liability and potential catastrophic events. Our team will be responsible in obtaining insurance plans and bonds that are appropriate for you.
Contracting and Maintenance Management
We'll be the one to negotiate and solicits bids from licensed, bonded, and insured contractors when you need them for your property. Our team will also handle maintenance request from your tenants.
Governance and Legal Issues Management
In instances where you need to file liens or pursue collection, West Property Management will be there with you. We will cooperate with a legal counsel and attend court proceedings if necessary.
Rental Properties
If you've finally dipped your toes into rental properties as an investment, you'll find out that managing one can bring you a fair share of headaches. That's where West Property Management can help you. Our goal is to protect your investment by keeping your tenants happy through our services. To better understand how exactly we can help you, take a look at some of our services:
Licensing
West Property Management will assist you with any licensing procedures required in your area. We can also help you prepare before an inspection or accomplish paperwork before a tenant moves in.
Financial Statements
Our team can provide you with concise financial statements to show how your investment is performing and earning profit. These documents are offered monthly, so you can monitor them.
Maintenance
To keep your property looking new and attractive to tenants, you need to have it maintained. However, this task can be expensive. Our team will make this process easy and stress-free for you. We have a network of trusted companies for every job, and we make sure they provide the most competitive pricing.
Real Estate Services
If you're planning to buy or sell a rental property, our team is here to help you with the entire process. Samson Properties, our real estate brokerage, can assist you in purchasing or putting up for sale either commercial or residential properties.
Get a Free Consultation With Our Company
Let our professional team at West Property Management handle your rental property. We have an array of services that can help you maximize your investment. Schedule a free consultation by signing up on our page. You may also call us at 301-854-0791 for more information.
We do more than just collect rent
West Property Management offers complete management services from townhomes and single-family homes to Homeowners & Condominium Associations, no matter the size.
+$1 Billion
In Assets Managed
+1,500
Properties Represented
Across Maryland
Chris Westerlund and West Property Management were great. Being a realtor, I deal with a lot of property management companies. I reached out to Chris about obtaining HOA resale documents. He was instrumental in getting the documents delivered to me that same day when we needed them in a rush. In addition, he used his resources to find the contact information for the company we had been trying to find for a couple of weeks. I'd highly recommend anyone/business looking for property management services to reach out to Chris and West Property Management!